Appetizers
An appetizer is a small first course of an overall meal.
Mint, Beetroot & Tamarind Chutney served with crispy fried naan & papadum
Spinach puree and garlic in a cream sauce
Delectable nut-based cream soup
Protein-packed lentil soup with a hint of lemon
Batter fried spinach served with yogurt, Mint Chutney and Tamarind sauce
A traditional favorite Black lentils and Kidney beans simmered gently in a rich gravy
Yellow dal cooked to perfection, tempered with cumin seeds, onions and garlic
Broccoli florets marinated in cream and cashew paste and grilled to perfection
Minced chicken marinated in Mystic special masala of ginger, garlic, cheese and green chillies, wrapped onto skewers and grilled
Garden fresh vegetables cooked in a rich tomato and light cream gravy
Garden fresh vegetables sautéed on a high flame, served in a light cashew nut gravy
Potatoes and cauliflower cooked in Indian spice and herbs
Mushroom cooked in a zesty gravy with onions and sweet pepper
Okra cooked with chefs special spices, simmered with onion gravy
Cottage cheese cubes cooked in a creamed tomato gravy with sweet peppers
Apricot stuffed with cottage cheese dumplings cooked in saffron and cashewnut gravy
Cottage cheese cooked in a cream base gravy, flavored with fenugreek leaves
Cubes of cheese cooked in a cream garden fresh spinach gravy with garlic
Cottage cheese cubes cooked in a cream cheese with onion cashew nuts gravy
Mutton Ghee roast served with Accompaniments & Roomali Roti
Lobster tail in a creamed tomato gravy served with a Saffron Rice Pilaf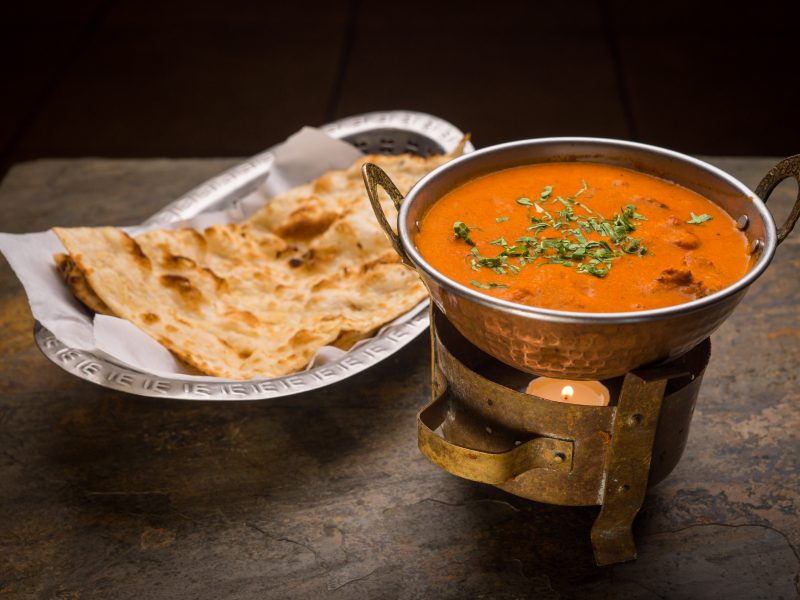 Boneless tandoori chicken cooked in a mildly spiced tomato and cream base gravy
A royal presentation of boneless chicken cooked in a cream base gravy with curry leaves and Indian spices
Tender boneless chicken in a mildly spiced, rich cashewnut gravy. A house speciality
A traditonal favorite! Tender morsels of boneless mutton cooked in chef signature spices
Minced mutton cooked with rich onion , tomato, green peas and Indian spices
Calamari tossed in tempered mustard seeds, curry leaves, onions & tomatoes
Southern speciality! Fillet of fish in a coconut based gravy, tempered with curry leaves and mustard seeds
$14.00 Vegetables, $15.00 Chicken
An alternative to rice, delicious quinoa cooked with fresh vegetables or chicken
A medley of flavorful garden fresh vegetables cooked with long grained basmati rice
The fragrant combination of basmati rice and garden fresh vegetables cooked in clay pot
Desserts
Dessert is a course that concludes a main meal. The course usually consists of sweet foods and beverages, such as dessert wine or liqueurs, but may include coffee, cheeses, nuts, or other savory items. In some parts of the world, such as much of central and western Africa, there is no tradition of a dessert course to conclude a meal.
Dumplings of fresh milk condensed and deep fried, served in a saffron flavored concoction
Vanilla ice cream drizzled with our home made chai syrup & walnuts
Sizzling Double Fudge Brownie
Our signature dessert – Delectable fudge brownie topped with Vanilla Ice cream & Sizzling chocolate sauce